Hon. Judge Karen L. Lansing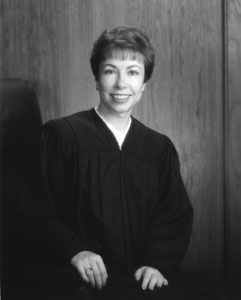 Judge Lansing graduated from Orofino High School in 1968 and received a B.A. degree in Political Science from the University of Idaho in 1972.
She was employed by the Idaho Personnel Commission as a personnel analyst in 1972 and 1973, and served as a planner in the Idaho State Planning Agency from 1973 to 1975.
Judge Lansing received a Juris Doctor degree from the University of Washington in 1978. She was admitted to the Idaho Bar in 1978. She served as an assistant city attorney for the City of Boise in 1978 and 1979. She joined the Boise-based law firm of Hawley, Troxell, Ennis & Hawley in 1979, becoming a partner in 1985.
Appointed to the Court of Appeals in June 1993.